2016 Synthetic Biology: Engineering, Evolution & Design (SEED)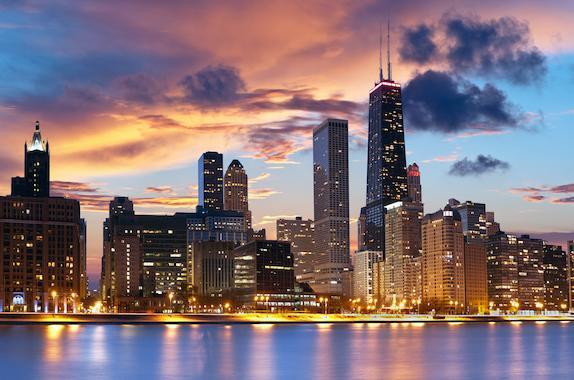 Thank you for making SEED 2016 such a success! We hope to see you at SEED 2017 in Vancouver, Canada. The chairs will be Eric Klavins, University of Washington, and Reshma Shetty, Ginkgo Bioworks.
The conference proceedings and attendee list for SEED 2016 are forthcoming.
SEED 2016 focused on advances in the science and technology emerging from the field of synthetic biology. This is broadly defined as technologies that accelerate the process of genetic engineering. The conference highlighted new tool development, as well as the application of these tools to diverse problems in biotechnology, including therapeutics, industrial chemicals and fuels, natural products, and agriculture. The theme of SEED 2016 was "designing, harnessing, and expanding the capabilities of biological systems."
Keynote Speakers:
Roy Bar-Ziv, Weizmann Institute of Science
Virginia Cornish, Columbia University
Alanna Schepartz, Yale University
Chris Voigt, MIT
Chairs:
Michael Jewett, Northwestern University
Emily Leproust, Twist Bioscience
Organizing Committee:
Matthew Wook Chang, National University of Singapore
Stephanie Culler, Genomatica
Doug Densmore, Boston University
Rachel Haurwitz, Caribou Biosciences
Karmella Haynes, Arizona State University
Eric Klavins, University of Washington
Julius Lucks, Cornell University
June Medford, Colorado State University
Richard Murray, Caltech
Todd Peterson, Synthetic Genomics
Susan Rosser, University of Edinburgh
Pamela Silver, Harvard Medical School
Axel Trefzer, Thermo Fisher Scientific
Christopher Voigt, MIT
Peng Yin, Harvard Medical School
Topics:
Cell-free systems
Genome editing
Mammalian cells, systems and medicine
Self-sustaining systems and photosynthetic driven bioproduction
Biological circuits in natural and engineered systems
Bio-design automation
Engineering design meets evolution
Enabling technologies and platforms
Expanding the chemistry of living systems
Proceedings
Proceedings of the 2016 Synthetic Biology: Engineering, Evolution & Design (SEED) are now available: