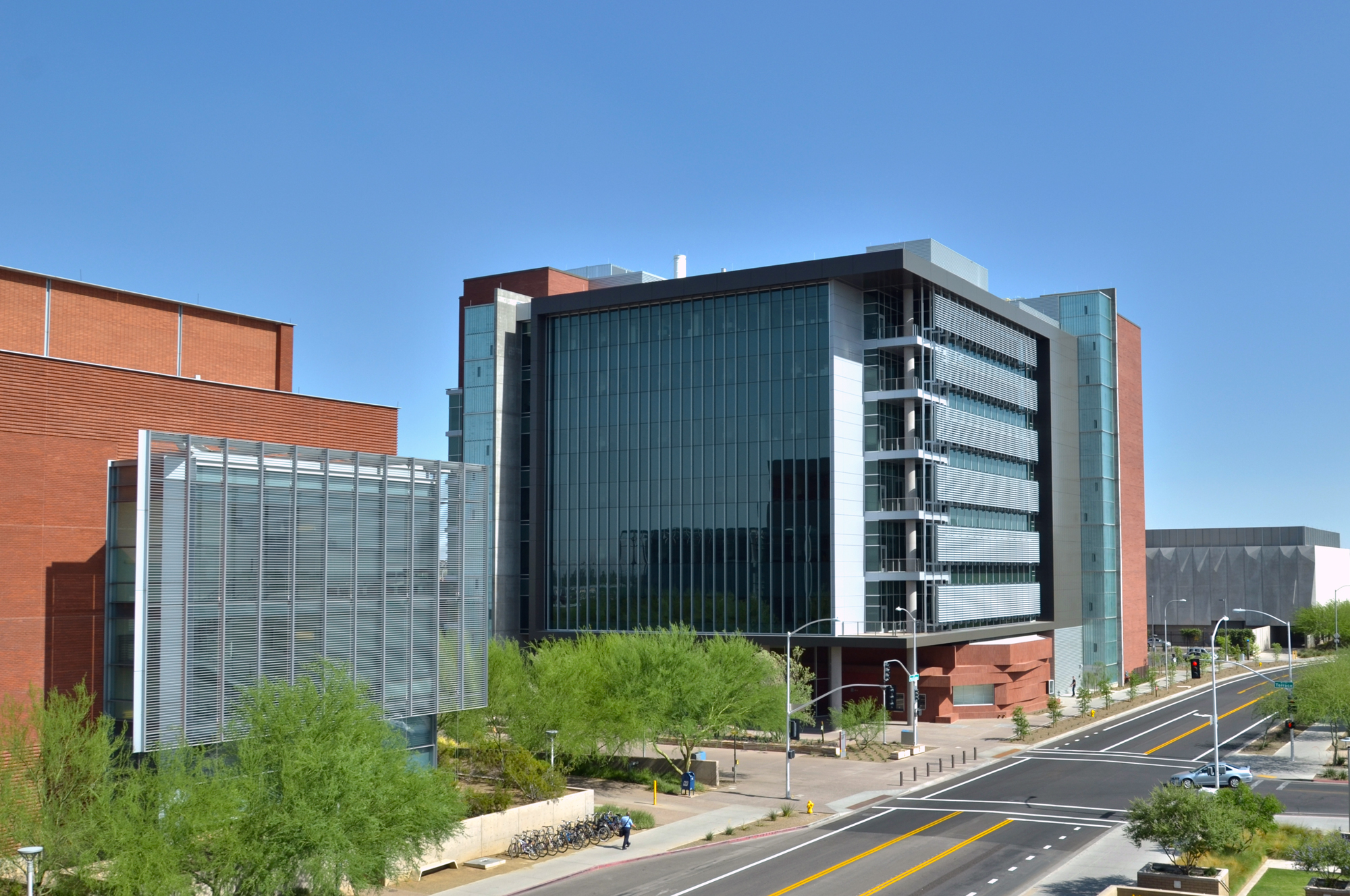 Registration is now closed for this event.
This special reception, sponsored by Arizona State University (ASU) Research Development, to be held at ASU's Biodesign & Interdisciplinary Science and Technology Building IV (ISTB 4) facilities (pictured above), will provide opportunities for SEED attendees to interact with ASU faculty and students. This reception includes passed heavy hors d'oeuvres and a hosted bar to facilitate the mingling and conversations. Small group tours of the facilities will begin at 7:00 PM and will cycle as long as demand remains. Buses will be provided to transport attendees from the JW Marriott to Biodesign & ISTB 4 and back.
Fee: $20 (an $85 value!)
Click here to read more about the ASU facilities.
Preliminary Agenda:
5:30 PM
Check-In and Board Buses at JW Marriott
6:15 PM
Arrival at ISTB 4. Hosted bar and hors d'oeuvres served.
6:30 PM

Welcome

Engineering Welcome: Karmella Haynes
ASU Welcome: Neal Woodbury
Student Welcome: ASU Student Representative
Invitation to Network

7:00-8:00 PM
Small group tours: meet outside front door of ISTB 4 to join tours

Tour Biodesign
Tour ISTB 4

7:00-8:00 PM
Table top networking, expand your reach

On each table: "How to network cards" and research topics
Pick a table and introduce yourself, have fun!
Commit to connecting with 3 people you didn't know before
Commit to follow up with 1 one those people after the conference

8:00 PM
Close Program and Board Buses Back to JW Marriott
Note: The Institute's security protocol requires:
1. Guests must show government photo ID, like a driver's license, passport or school ID with photo. Guests who do not have an ID will not be admitted. Unfortunately we cannot make exceptions
2. Photos will not be taken inside the facility.
3. Participants must stay with the group at all times.
4. Participants should wear close-toed shoes, if possible.
View more details about the agenda and facility's protocols here.